Click enlargement to return to Gallery.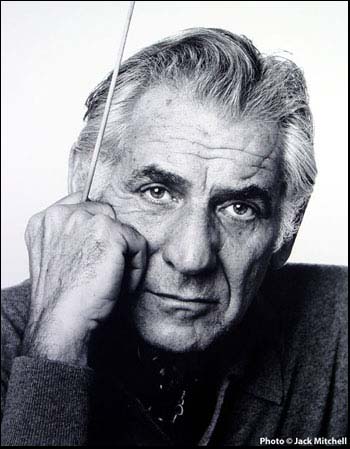 Composer / Conductor Leonard Bernstein, 1977
Jack Mitchell photographed Leonard Bernstein for The New York Times on December 1, 1977 and also learned a valuable lesson from him. Making small talk, Mitchell asked him what his favorite music was to conduct. Bernstein's answer was "Whatever I am conducting at that moment." After that session, whenever anyone asked Mitchell who his favorite subject was, he answered "Whomever I am photographing at that moment!"
- Craig B. Highberger