Click enlargement to return to Gallery.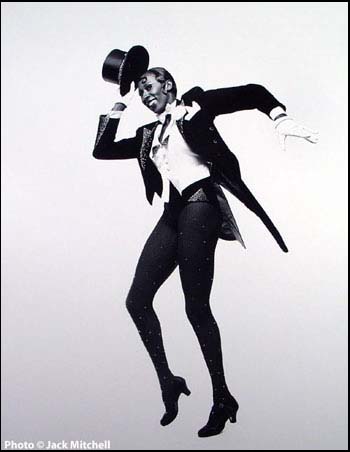 Judith Jamison - "Sophisticated Ladies", 1981
Jack Mitchell photographed Judith Jamison, the most famous dancer of the Alvin Ailey American Dance Theater many times over three decades. The photograph above was taken for Dance Magazine when she was starring in the Broadway musical "Sophisticated Ladies" singing and dancing to the music of Duke Ellington. Judith Jamison was appointed Artistic Director of the company after Alvin Ailey's death in 1989. She is one of the interviewees in "Jack Mitchell: My Life is Black and White".
- Craig B. Highberger