Click enlargement to return to Gallery.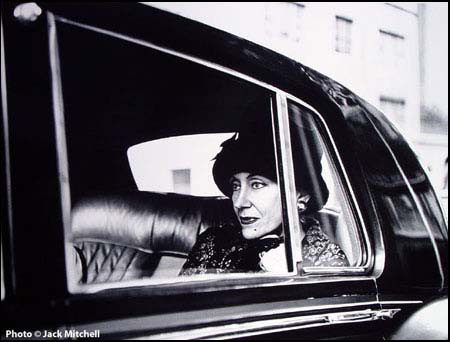 Actress Gloria Swanson, 1960
Jack Mitchell met film legend Gloria Swanson (Norma Desmond in Billy Wilder's 1950 masterpiece 'Sunset Boulevard') in 1960. He told her he wanted to take a series of photographs of her in her Fifth Avenue apartment and her response was "When?". The two became friends. Swanson loved being photographed and over the next twelve years he took hundreds of photographs of her everyday life; applying makeup, bathing, cooking, walking on Fifth Avenue, shopping, doing radio interviews, and working at her Forever Young office. Dozens of these photographs are seen for the first time in "Jack Mitchell: My Life is Black and White".
- Craig B. Highberger