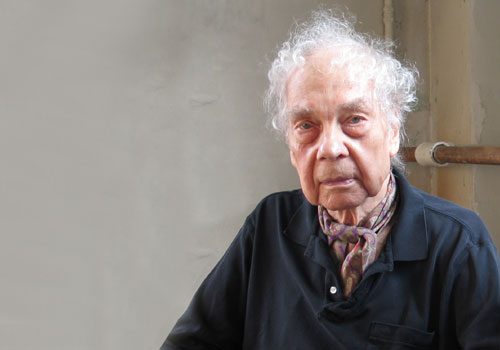 Merce Cunningham - Director, Merce Cunningham Dance Foundation

Merce Cunningham, born in Centralia, Washington, received his first formal dance and theater training at the Cornish School (now Cornish College of the Arts) in Seattle. From 1939 to 1945, he was a soloist in the company of Martha Graham. He presented his first New York solo concert with John Cage in April 1944. Merce Cunningham Dance Company was formed at Black Mountain College in the summer of 1953. Since that time Cunningham has choreographed nearly 200 works. His work has also been presented by New York City Ballet, the Ballet of the Paris Opéra, American Ballet Theatre, Boston Ballet, White Oak Dance Project, Pacific Northwest Ballet, Pennsylvania Ballet, Zurich Ballet, and Rambert Dance Company (London), among others.

In October 2000 Merce Cunningham received the Dorothy and Lillian Gish Prize. Other honors and awards include: The Handel Medallion from the Mayor of New York City (1999), the Bagley Wright Fund Established Artists Award, Seattle (1998), the Nellie Cornish Arts Achievement Award from his alma mater, Cornish College of the Arts, Seattle (1996), the Golden Lion of the Venice Biennale (1995), and the Wexner Prize of the Wexner Center for the Arts at Ohio State University, Columbus (with John Cage, posthumously, 1993). Cunningham was also a recipient of the National Medal of Arts in 1990 and the Kennedy Center Honors in 1985, in which year he also received a Laurence Olivier Award in London and a MacArthur Fellowship.

More information on the Merce Cunningham Dance Company website.