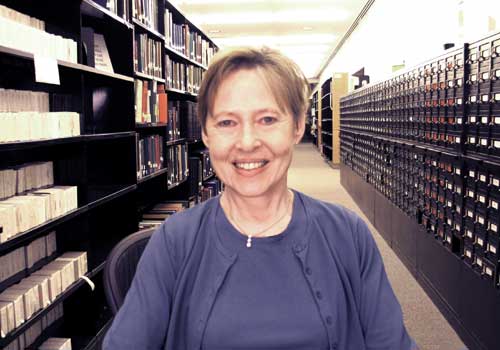 Madeleine Nichols - Curator, New York Public Library for the Performing Arts

Madeleine Nichols is curator of the Dance Division, The New York Public Library for the Performing Arts at Lincoln Center, a position she has held since 1988. She is also an attorney, and is active in professional organizations in both the library and law fields. She presently serves on the Editorial Board of the Society for Dance History Scholars, the board of directors of the National Museum of Dance, and the National Advisory Board of the Atlantic Center for the Arts. She has served as Chair of the Arts Section for the Association of College and Research Libraries of the American Library Association, member of the Dance Panel of the New York State Council on the Arts and member of the National Leadership Group for the UCLA Dance/Media Project.

Ms. Nichols is a founding member of the Dance Heritage Coalition, dedicated to the development and exchange of information and materials related to the history, documentation, and preservation of dance. She has curated exhibitions on Bronislava Nijinska, American Ballet Theatre, George Balanchine, and Isamu Noguchi, among others.