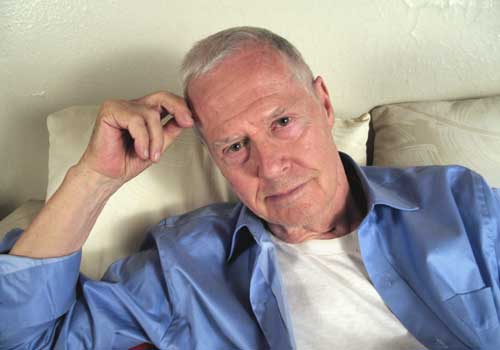 Ned Rorem - Award-winning Composer / Writer

Words and music are inextricably linked for Ned Rorem. Time Magazine has called him "the world's best composer of art songs," yet his musical and literary ventures extend far beyond this specialized field. Rorem has composed three symphonies, four piano concertos and an array of other orchestral works, music for numerous combinations of chamber forces, six operas, choral works of every description, ballets and other music for the theater, and literally hundreds of songs and cycles. He is the author of fourteen books, including five volumes of diaries and collections of lectures and criticism.

Rorem was born in Richmond, Indiana on October 23, 1923, the son of Rufus Rorem, the medical economist whose work led to the creation of Blue Cross. At seventeen he entered the Music School of Northwestern University, two years later receiving a scholarship to the Curtis Institute in Philadelphia. He studied composition under Bernard Wagenaar at Juilliard, taking his B.A. in 1946 and his M.A. degree (along with the $1,000 George Gershwin Memorial Prize in composition) in 1948. In New York he worked as Virgil Thomson's copyist in return for $20 a week and orchestration lessons.

In 1949 Rorem moved to France, and lived there until 1958. His years as a young composer among the leading figures of the artistic and social milieu of post-war Europe are absorbingly portrayed in The Paris Diary and The New York Diary, 1951-1961 (reissued by Da Capo, 1998). He currently lives in New York City and Nantucket.

Ned Rorem has been the recipient of a Fulbright Fellowship (1951), a Guggenheim Fellowship (1957), and an award from the National Institute of Arts and Letters (1968). Among the distinguished conductors who have performed his music are Bernstein, Masur, Mehta, Mitropoulos, Ormandy, Previn, Reiner, Slatkin, Steinberg, and Stokowski; his suite Air Music won the 1976 Pulitzer Prize in music.

More information on Ned Rorem's website.