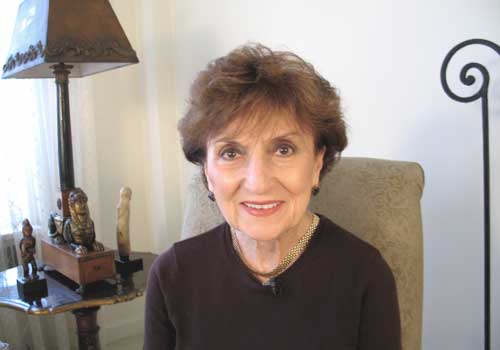 Cyma Rubin - Tony and Emmy-Award Winning Broadway Producer

After Cyma Rubin's first Broadway show "No, No, Nanette" won four Tony Awards, she produced other Tony nominated musicals (11 nominations) including "Doctor Jazz", "Oh, Kay!", and "Mike". Among her film productions, "Greaser's Palace" won the London Film Festival Award. In 1999 she produced and directed a 90 minute TV Special for Turner Network Television, "Moment of Impact: Stories of the Pulitzer Prize Photographs", which won the 1999 Emmy and Telly Awards for best documentary.

With the Houston Grand Opera, Ms. Rubin produced a new production of "Porgy and Bess" which toured Japan and Europe in 1996/97. Her other produced tours include the American Ballet Theatre, Ballet Argentino and the New York Boys Choir. For TV TOKYO 12, she wrote, produced and directed the documentary "Gershwin and Porgy and Bess" and was the New York producer for the documentary "Joseph Pulitzer". Her other visual arts credits as curator/producer include a Paul Klee Exhibition and a Sisley Retrospective at the Wildenstein Gallery, New York.

Ms. Rubin was the curator and designer of exhibition "The Pulitzer Prize Photographs: Capture the Moment" touring the United States through 2008. She also produced, wrote and co-edited the catalog, now published as a book by W.W. Norton & Co. She is president of BUSINESS OF ENTERTAINMENT INC., New York.